A view of Leamington Spa from a small hill (really just a gentle rise) near Lillington
(for those of you on Google Maps)
Dear Everyone,
This week has been a whirlwind. We found out about transfers
on Monday
night. I'm now serving with Elder Smart in the Warwick (War-ick) B area. It's a new area (really we just now have two teams=four missionaries) within a branch that had only had two. We haven't split the area for the two teams yet but may in the future. We live in Royal Leamington Spa which is actually bigger than Warwick (where the building and thus branch name are). It's usually just called Leamington Spa or Leamington. Leamington is a pretty affluent area. There is a really cool/nice park/pond/river/aviary/garden thing in the middle of town across from the really nice library that I'm in right now. We do live a bit far from the church-it's a 25 minute bike ride and we may have to take a train when the weather is bad which is kind of difficult but it will all work out. Also, opening a new area, we have no investigators and no one to work with. So, we are spending all our time finding. We aren't very good at finding because neither of us have done much of it before and it's really hard to just go talk to people and then lead that in to the Gospel. Most people just ignore us when we try to say hello and then stop them to talk. It's really hard. However, I'm working on building up my faith that there are people here who Heavenly Father has sent me to meet, teach, and eventually welcome into the church. As we do more finding, we'll become better at it right! So it's hard but we're trying. We're also working on helping out the members with their missionary work. Missionary work is so much better when members are engaged in helping the missionaries find people to teach. Random people are more put off by two weirdos in ties than by their trusted and kind friends. It's hard to see it that way when you're a member though (It certainly was for me). So, we're trying to figure out how to use our time effectively. We will always have to do finding so it's best to just do it and get good at it now.
New library=we didn't know how to reserve computers=>a big blue banner telling me I have 5 minutes left. Ahh! Letters to come. Hopefully my new address was posted on the blog and everyone has it.
I love you all lots and hope all is well. I'm working hard even though it's really difficult and I still don't quite feel like I know what I'm doing or how to be really productive. It's great though. The best things are hard. My faith is growing. I love being a missionary!
Elder Houghton
P.S. I'll detail our epic trip to Leamington from Birmingham in a letter home. It was pretty crazy!
This is not Elder Houghton, but it probably could be. . .except for the cars behind them.
In the UK, they only have buses and trains for transfers!
Dear Everyone again,
We just got to (after a long search and eventual resignation to needing a map and having to head to the flat only to realize that we were about two streets away the whole time we were searching) another library that's a bit smaller but also a lot less busy so I now have more time to write.

To detail the CRAZY transfer we had: For transfers, everyone who is moving to a new area leaves their old area and gets to a central location within their zone. For the Cheltenham zone which I was in while serving in Stroud, we had to train to the Gloucester Train Station. That's pretty easy as it's a 20 minute train from Stroud, the Stroud station is only a 5 minute walk from the Stroud flat, and Elder Wood was there to take half of my stuff. So, the missionaries who are going to a new area leave their companions behind to work with other missionaries who are staying in the area and getting new companions like they are. So, I got on the train and my travelling companion was Elder Bunting and I left Elder Wood behind. We had two people with two bikes, two suitcases each, our backpacks, and my carry on. The bikes had to go in a separate compartment on that train so it was a rush to get everything on and off in time but we made it safely to Gloucester. At the Gloucester station, there was a drug bust with police officers and drug dogs going on and we had to get all of our stuff out of the station to get to the Coach which would take us to the mission office. With a few extra trips, we made it out and waited for the coach which we loaded our stuff on and boarded. Only one other missionary was leaving the Cheltenham zone via Gloucester (all the missionaries who are getting brand new companions and training (a lot of them) had to be there early so they weren't on the coach) so we waited for him, some Zone Leaders took his companion and we left. It was pretty funny because there were only three of us on this big coach headed to the mission office. You'll appreciate this later.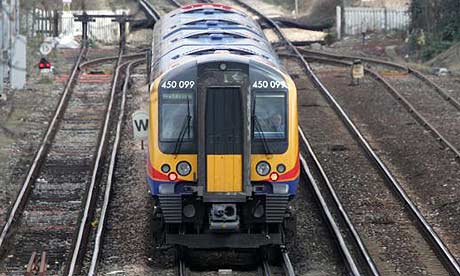 We got to the mission office where I met up with Elder Smart and got to see some other missionaries who I haven't seen since the MTC which was cool. For some reason, they had decided to cut costs so instead of one coach to each zone as usual, there was one to Wales (two zones), one to Cheltenham (one zone), none to Birmingham (they all trained from the mission office) and then one for Lichfield, Leicester, Coventry, and Nottingham (four zones). I think that was how it was supposed to be anyway. Some of the Lichfield people might have trained as well. Anyhow, there were way too many missionaries, bikes, and suitcases going to 3.5 zones on one coach so the Coventry Zone (which I am in now) was booted off the coach and we were told to train. This is more complicated than it sounds. We had to train from Chester Road (10 minute walk from the mission home-fortunately some Zone Leaders took our stuff and we got a ride) to Birmingham New Street (the biggest/central station in Birmingham). Unfortunately, between getting everyone's stuff up to the train at Chester Road, some missionaries not going on that particular train, etc., I got left behind with my stuff while the rest of Coventry Zone including Elder Smart had made it onto the train. There were a few missionaries who were still going to Birmingham New Street which was good and they had also left another missionary's suitcases. So, I made it onto the next (very crowded) train and we jammed three bikes and a ton of stuff onto a little boarding area of the train. It was packed and probably illegal. Some people were glaring at us but we made it. At Birmingham New Street, the platform was completely packed with people trying to get on the train so the missionaries waiting for us there bucket brigaded all of our stuff through and we made it out without annoying too many people. Then we took an escalator (each of us took two-three trips) and the people going on our next train to Coventry (The two of us, our District Leader, his new trainee, and the other Elder going to Warwick A=5 people with 4 people's stuff and three bikes) made it to the Coventry train (barely). We barely fit all of our stuff onto the train to Coventry and had to let a bunch of people by who were switching carriages. We were just praying that there wasn't a stop where the doors opened on the opposite side because we had suitcases piled to shoulder height and they would topple out if the doors opened.
So, the five of us made it to Coventry where we got on a new train to Warwick/Leamington Spa. At this point, only Elder Smart, Elder Cagle (going to Warwick A) and myself were there with three bikes, etc. Fortunately, we met up with the only missionary staying in Warwick (Elder McKechnie) but he just sent us onto the train and kept Elder Cagle with himself. So Elder Smart and I barely made it on and threw our bikes into this super obnoxious bike rack thing that couldn't even fit the handlebars. We made it to Leamington Spa and some nice people helped us get all of our stuff out of the train before the doors closed. Then, we left our bikes on the platform locked to a bike rack and took all of our suitcases (even just the suitcases were a bit much, I really wish I had the spinners now) down below the rails and out to the car park. We got the Zone Leaders to text us our address and a member came to pick us up in his tiny British car. We managed to get all of our suitcases in (although my knees will never be the same) and with the A to Zed map we got from Elder McKechnie, made it to our new flat where we were unloaded and left. We managed to get into the flat and get everything in with us.
The new flat is a palace compared to Stroud's flat! The carpets are new and clean, everything is new and clean. Also, the Mission supplies each of the new flats with the bare minimum of cheap Asda (like Walmart) stuff (four plates, four bowls, four forks, etc. etc.). There was no food though. We have new memory foam beds, nice couches, lots of mirrors, and an extra layer of toilet seat (we think that the previous occupant was an old lady because of this and the flowery curtains). Everything is new or at least really clean. We have a bunch of cheap furniture, tiny tiny desks, etc. etc. I'll have to include pictures soon.
So, in the spare hours that we had left before we had to get to bed (because we were exhausted (note: all of this travel was in a wool suit) and sticky), we walked to the train station (25 min. walk) to get our bikes, biked to Asda (more of a grocery store than a normal Walmart really) and did some grocery shopping. Then we realized that with all the stuff we had, it would probably be best to walk, not bike, home. We made it with some badly protesting/aching arms in about five minutes. We then walked back up to Asda to get our bikes, biked back, and that was the end of that day.
It was super hard and exhausting but also really exhilarating. The only thing that would have made it more epic would be if it started to downpour. Fortunately, the weather was actually quite nice. I thought about the whole experience later because there were a lot of things that, if they had gone as planned, would have made the whole adventure quite a bit easier (the coach, our member being at the Coventry train station when the coach got there, etc.) but we just had to go with it and make do with what we had. We were all happy and excited, maybe only one of us actually knew what we were doing at any one time, but at the end of the day we all made it safely to our new homes and were all the happier for it. It reminded me of the fact that our loving Heavenly Father always prepares a way for us to do what he wants us to do. It's not always the easiest way (limousine from flat to flat) as we might like, nor is it often the slightly harder way that we might envision (which may be plenty difficult as we had envisioned it). However, at the end of the day, each of the different paths ends at the same spot. We also learn more and have more of an adventure doing things the difficult and hectic way than we would if it were easier. So, He will provide a way and he knows better than we do what we need and what is best for us so when things don't go according to plan, it's better to make the most of the new opportunities that you do have than to bemoan the fact that you don't have the opportunities you had envisioned.
Ok, that story took way longer to tell than I had intended. Hopefully it makes sense. I had hoped that this email would have other stuff in it but it looks like that isn't going to happen as I'm out of time (Again!).
I hope all is well and that you're happy and healthy and enjoying life. Leamington Spa is great and quite a change but I love it. The Church is True, Heavenly Father loves his children, and The Book of Mormon is true and Amazing! We're going to work hard and get good things done and learn a ton and be amazing missionaries and it will be fantastic! I'm really happy and excited. Can you tell?
Lots of Love,
Elder Houghton
Elder Smart in the new flat.